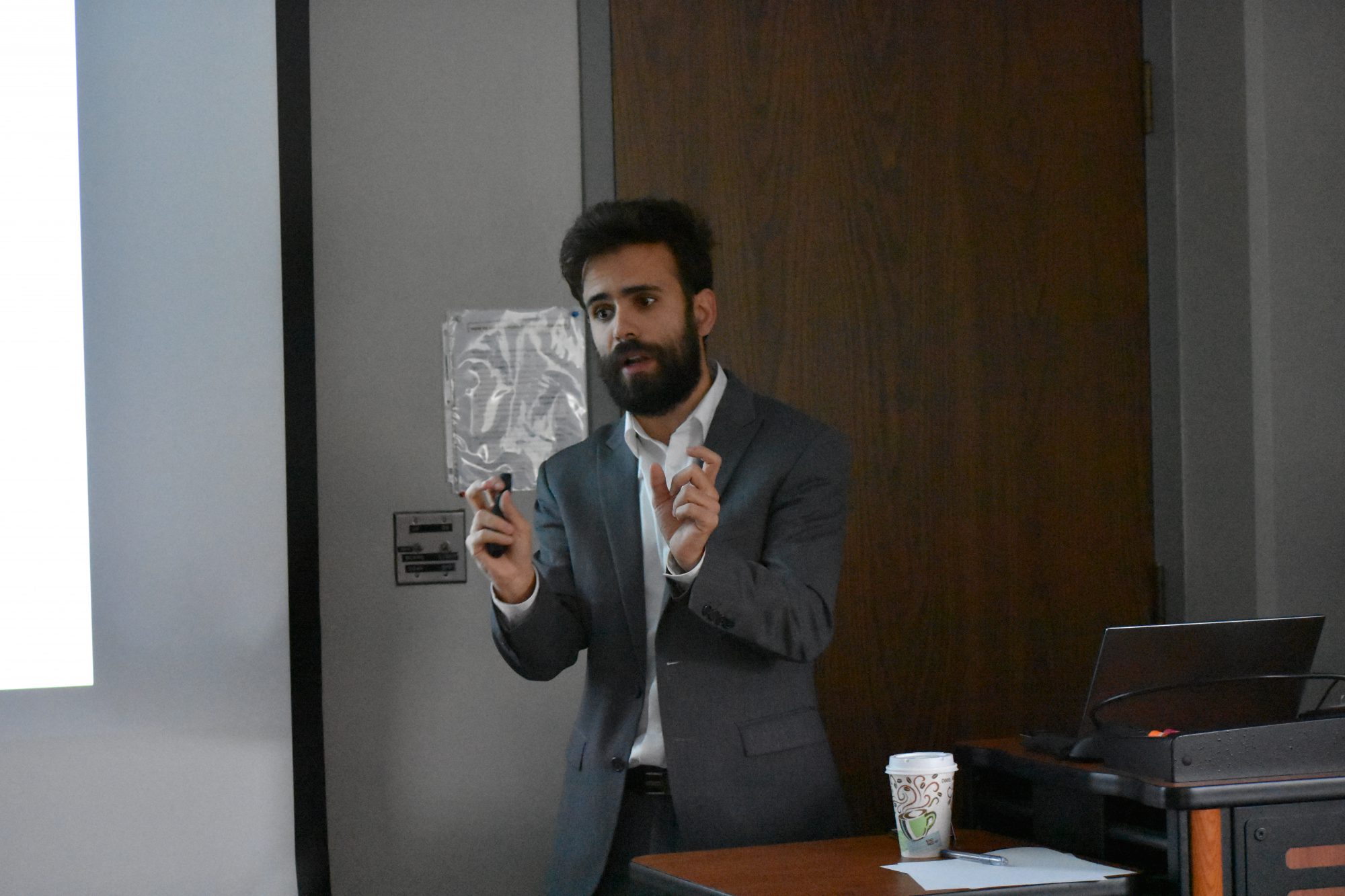 Dr. Antoni Forner-Cuencafrom the Department of Chemical Engineering at the Massachusetts Institute of Technology provided a seminar at the UK Center for Applied Energy Research on Thursday, November 1.
His talk – "Engineering Porous Materials for Electrochemical Energy Conversion and Storage" – focused on next-generation technologies for fuel cells and redox flow batteries.
Dr. Forner-Cuenca is currently a postdoctoral fellow at MIT under Professor Fikile R. Brushett, where he focuses on developing advanced porous electrodes for redox flow batteries.